$10 for Adults and 12 and under are FREE.
The HBA of San Angelo proudly presents the 2019 Parade of Homes featuring San Angelo's finest builders. 2 Weekends, 11 Homes and endless inspiration await you whether you or looking for your dream home or just looking to dream. Come join us April 6-7 & April 13-14. Tickets are only $10 and include a beautiful, detailed magazine of all of the homes. Proceeds benefit House of Faith. Come experience all the Parade has to offer! Like us on

Visit our Online Magazine to learn all about our Builders and Parade Partners!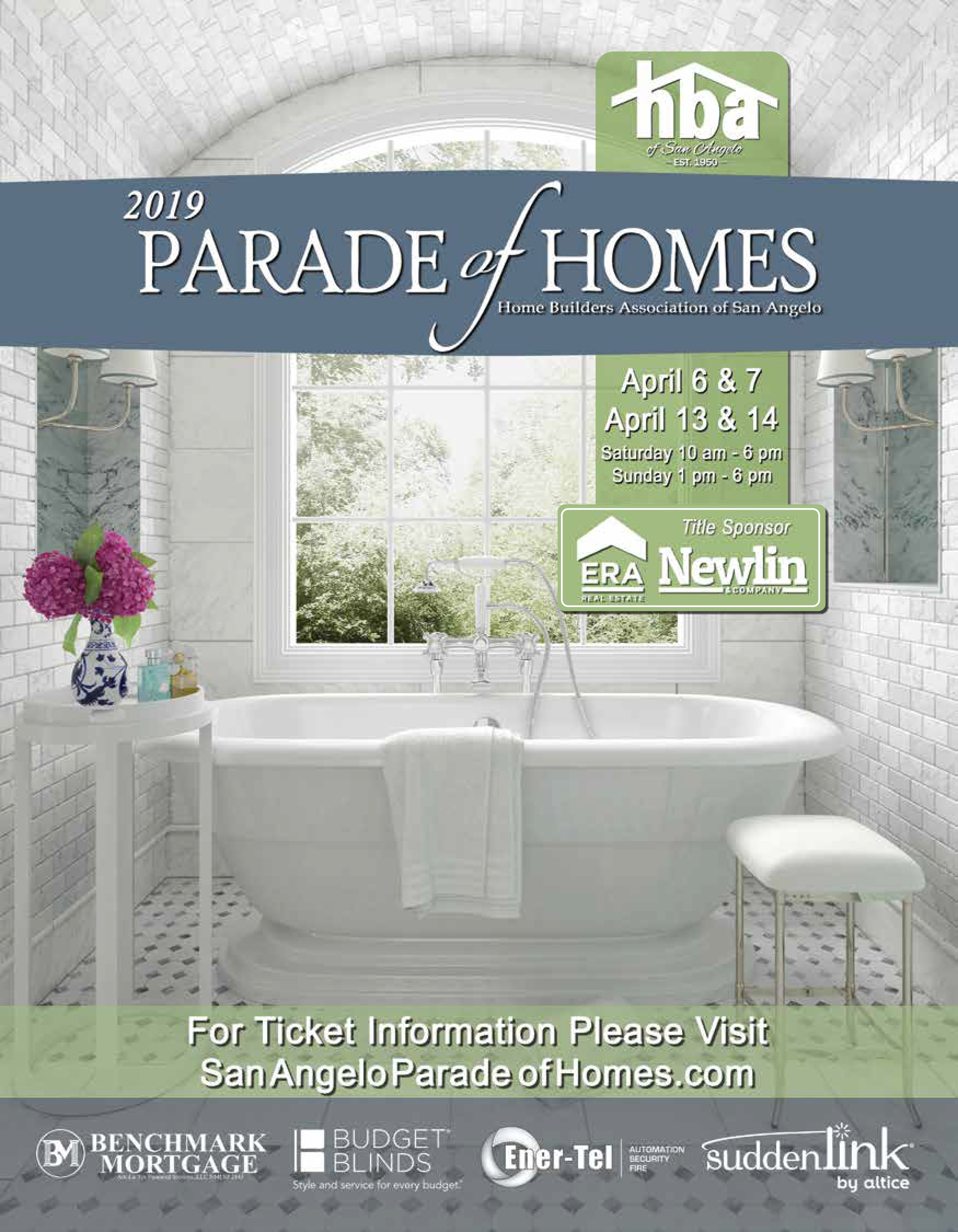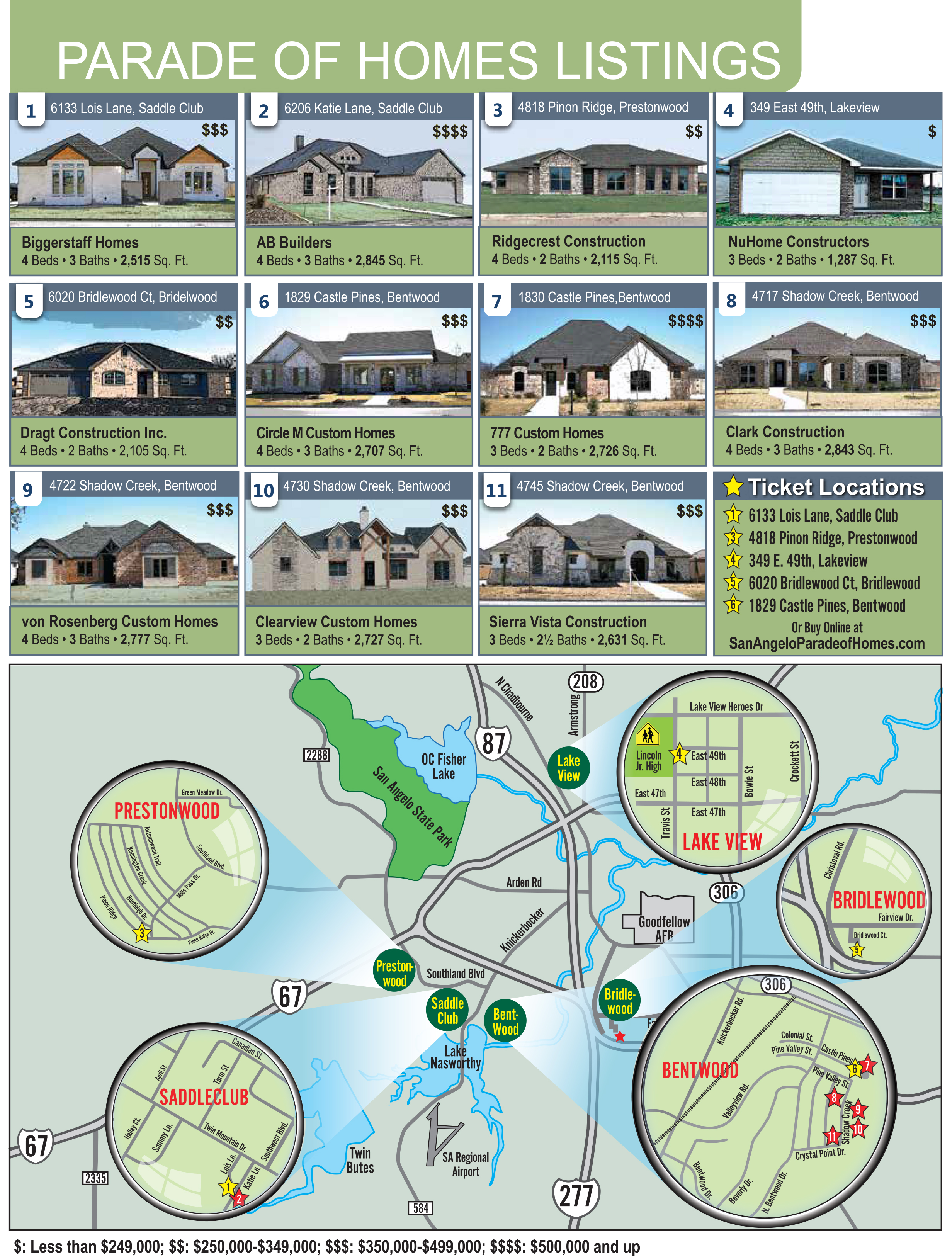 Get all the info on the houses! Download the ParadeCraze app to use during the Parade of Homes!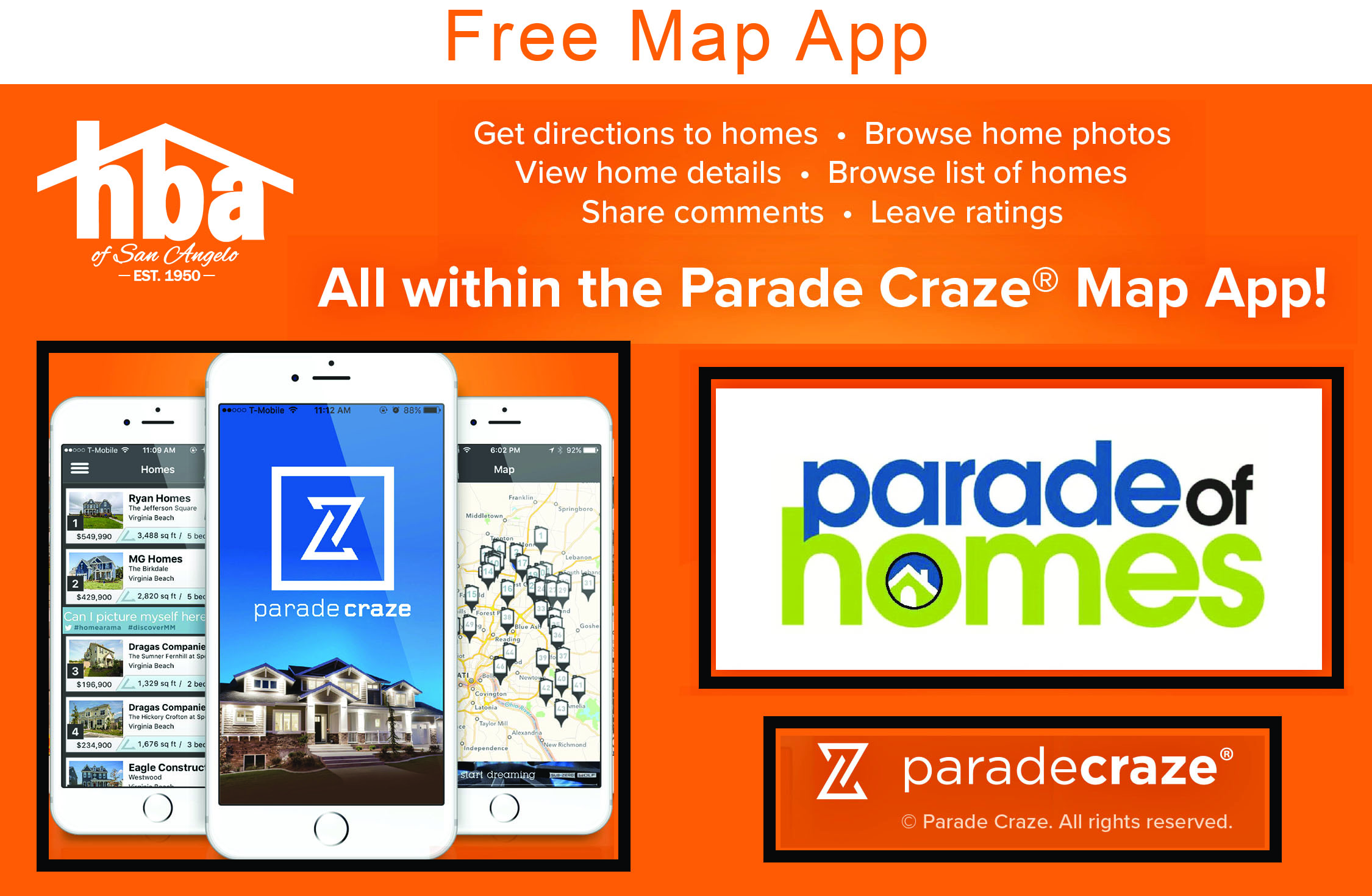 See all the Parade homes in detail! Visit the Parade Craze Website.