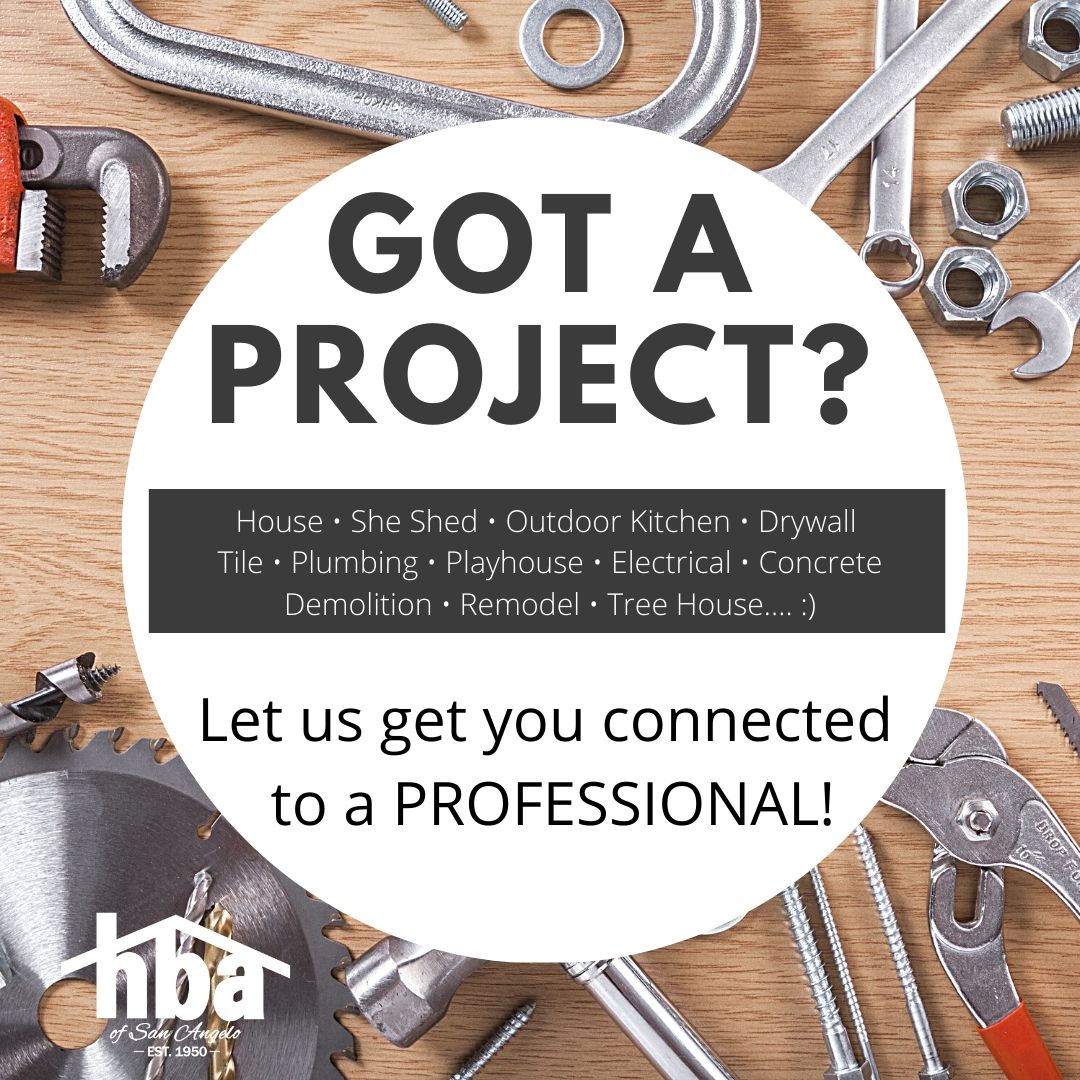 Click Here - Fill out form and we will forward to our members!
The Home Builders Association of San Angelo will do its best to connect you to a project professional. Please note, due to high demand, we cannot guarantee that you will be contacted. If you do not receive a response within 7 days, please contact the HBA office at 325-949-0140.
Also, check out our Member Directory Buyers Guide.